Tsoknyi Humanitarian Foundation
Unite ⋅ Secure ⋅ Sustain ⋅ Inspire
We believe empowering nuns and girls through education and opportunity makes the world a kinder place.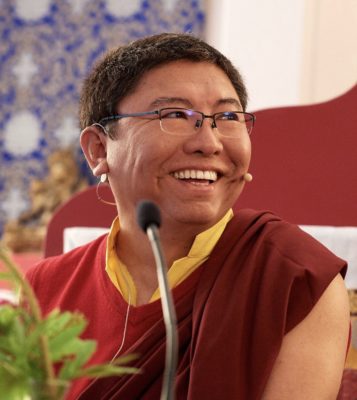 "When people meet the nuns, even when conducting the simple tasks of daily life, they are changed for the better. How does this happen? It is because they have become a living source of peace, love, and compassion."
~Tsoknyi Rinpoche
Meeting the Unanswered Needs of Himalayan Girls
 
  Providing Equitable Opportunities to Women for Higher Study and Training
Cultivating Female Dharma Teachers, Leaders, & Role Models
All donations made from now until April 30th will be fully matched through our $100,000 Matching Grant generously provided jointly from Board
Read More »
The kindergarten class of Tsoknyi Gechak School took a field trip to the National Museum of Nepal at the base of Swayambhu,
Read More »
The kindergarteners from Tsoknyi Gechak School took at pilgrimage to Swayambhunath, an ancient Buddhist pilgrimage site just outside of Kathmandu, Nepal.
Read More »
Join our mailing list and receive a free link to 10 chants of the Nuns of Tsoknyi Gechak Ling entitled "Enlightened Courage".
Please enter your name & email address below: