Tsoknyi Humanitarian Foundation
Unite ⋅ Secure ⋅ Sustain ⋅ Inspire
We believe empowering nuns and girls through education and opportunity makes the world a kinder place.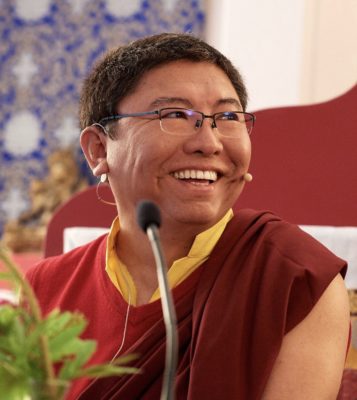 "When people meet the nuns, even when conducting the simple tasks of daily life, they are changed for the better. How does this happen? It is because they have become a living source of peace, love, and compassion."
~Tsoknyi Rinpoche
Meeting the Unanswered Needs of Himalayan Girls
 
  Providing Equitable Opportunities to Women for Higher Study and Training
Cultivating Female Dharma Teachers, Leaders, & Role Models
Last year Tsoknyi Gechak School launched a Peer Counseling program in partnership with Ankur Counseling and Training Center. In January, the first
Read More »
It's not all reading, writing and prayers. Tsoknyi Gechak School is committed to the whole well-being of the nuns in its care
Read More »
In January 2023, the Senior Section at Tsoknyi Gechak Ling took a visit to the local science museum. As you can see,
Read More »
Join our mailing list and receive a free link to 10 chants of the Nuns of Tsoknyi Gechak Ling entitled "Enlightened Courage".
Please enter your name & email address below: